ChildNet's annual reports and ChildNet's continuous quality improvement reports, audited financial statements, budgets, and tax forms.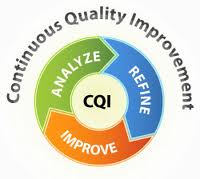 ChildNet promotes a culture of Continuous Quality Improvement (CQI) to ensure services are being provided at a level that meets best practice and Council on Accreditation (COA) standards and promotes positive outcomes for the children and families under our care and supervision.  The leadership of ChildNet understands that the involvement of staff and community stakeholders on the COA Quality and Performance Improvement (QPI) process is vital to the success of the agency in fulfilling its mission.
As we are driven by a philosophy that values accountability and transparency, ChildNet has made available the following reports to demonstrate how we track program integrity, effectiveness and input received from our stakeholders.
The child welfare system is complex with lots of stakeholders and moving parts but evaluating performance comes down to the core components of safety, well-being, and permanency.  Community-Based Care lead agencies, like ChildNet, ensure the safety of children by having them seen by a case manager every 30 days; maintain the well-being of children by taking them to the dentist every 6 months and to the doctor every 12 months; and ultimately, attain permanency for children either through reunification with their family or adoption. 
Despite an influx of children coming into the child welfare system in both Broward and Palm Beach Counties, ChildNet has surpassed the goals set by the Florida Department of Children & Families for safety, well-being and permanency. In addition, ChildNet Broward ranks #1 and ChildNet Palm Beach ranks #2 in the recruitment of new foster homes.
Risk Pool Peer Review Committee Reports
Workforce and Workplace Analysis