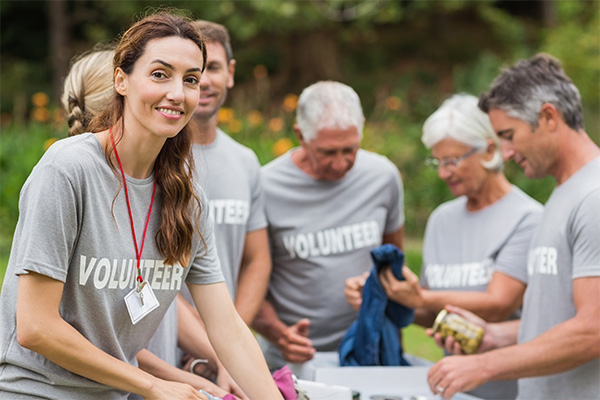 There are volunteer opportunities throughout the year.  Some volunteer activities include sorting and organizing our donations, volunteering in our storefront, assisting with our annual toy drive. To learn more email communityrelations@childnet.us and a member of the team will reach out to you. You may also call 954-414-6000 and ask to be connected to the Community Relations department to assist with Palm Beach and Broward opportunities. You may also complete the volunteer inquiry form at the bottom of this page.
To volunteer through ChildNet's partners click on the links below to review the opportunities and contact the agency directly with questions. 
If you require Americans with Disabilities Act accommodations to participate in any ChildNet event or activity, in Broward, please notify Marcia Batur, Single Point of Contact, by phone at 954-414-6000 or by email at Marcia Batur, and in Palm Beach, please notify Martha Rubio, Single Point of Contact, by phone at 561-352-2500 or by email at Martha Rubio, within at least seven (7) days of the event. Accommodations will be provided at no extra charge.
Broward County Opportunities
Call: 954.390.7620 or email: volunteer@kidinc.org
To prevent child abuse, preserve the family, and treat children who have been abused or neglected.
Katherine Warner - 954.696.5284 - kwarner@nyap.org
NYAP provides foster care services, intensive wrap-around services and kinship services to youth and families.
National Youth Advocate Program
464.38 KB
Palm Beach County Opportunities