ChildNet is guided by a diverse, nonpartisan group of citizens who volunteer their time to establish policy and provide general oversight for ChildNet operations. All Directors are prominent, local residents who have demonstrated a strong commitment to children's welfare and child advocacy.
Our Board is made up of the following individuals:
FY 2022-2023 Board Officers

Chair
AMY BLACK
Florida Power & Light

Vice Chair
DR. VICTORIA THURSTON

Treasurer
MEGHAN RUSSELL 
Concrete Reinforcing Products

Secretary
REBECCA L. BROCK, ESQ.
Kubicki Draper
FY 2022-2023 Board Directors

PAUL M. ADAMS, ESQ.

Schwed, Adams & McGinley, P.A.

MELIDA AKITI

Memorial Healthcare System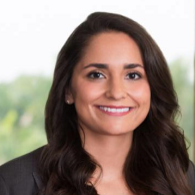 CHELSEA E. BELLEW, ESQ.
Goldberg Segalla

COLONEL JOSEFA BENJAMIN
Broward Sheriff's Office

DR. RONALD FORD
Memorial Healthcare System

MICHAEL LEPERA
Truist Bank 

LOIS A. MARINO
BBX Capital

DAVID C. PRATHER, ESQ.
Clark, Fountain, LaVista, Prather & Littky-Rubin

JOSEPH ROGERS

FCC Health Plan

NANCY W. GREGOIRE STAMPER, ESQ. 
Birnbaum, Lippman & Gregoire, PLLC

THOMAS LUKASIK (non-voting)
4KIDS of South Florida, Inc.
Public Notice
The ChildNet Board of Directors meets the fourth (4th) Friday at 8:00 a.m. unless otherwise advertised on the Calendar of Committee Meetings. Due to COVID-19, all meetings will be held via Zoom until further notice.