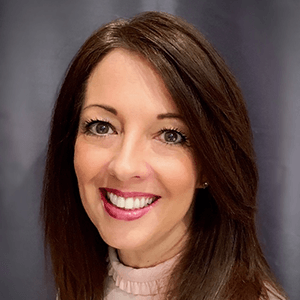 Susan Eby was named ChildNet's Chief Clinical Quality Officer in September 2018. Susan is a Licensed Clinical Social Worker with over 10 years of experience working with children and families in varying capacities. Susan has extensive knowledge of non-profit management and ensuring quality initiatives through data driven outcomes.
 
After spending a decade in medical practices, Susan chose to follow her passion and pursue a career in Social Work. This was spurred by her understanding that social and emotional wellness goes beyond treating the individual and rather, extends to communities as well. Susan was introduced to ChildNet during her time as Vice President of Clinical Services at Community Partners, an agency that blends housing, community, and mental health services.  Susan has served as an expert on several panels to discuss mental health and child welfare, as well as having participated in national initiatives with Neighborworks America and the Rapid Results Institute to address the social determinants of health.
 
Susan received her Master's Degree from Florida Atlantic University with a specialization in child welfare.  Susan has served as an adjunct professor at her alma mater to teach master's level students the core competencies of working with children and families.  
In her free time, she enjoys spending time with her husband and two daughters and cheering on the University of Miami football team.