Sheryl Williams has b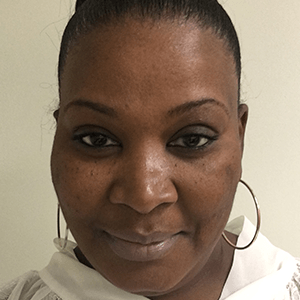 een with ChildNet since 2003. As one of the Program Officers for Case Management & Adoptions, she oversees the daily operations and service delivery for three case management divisions and ChildNet's adoption division. In this capacity, Sheryl directs the intensive case management activities and operations for the Early Childhood Court, Family CFR Grant, and Dependency Drug Court, ChildNet's specialty court divisions in Broward County. Sheryl's tenure at ChildNet began as a front-line Child Advocate and she has consistently been promoted to leadership roles with increasing levels of responsibilities, reflecting her results-driven and outcome-oriented style of management. Sheryl brings a wealth of experience in direct case management and child welfare program operations to ChildNet's management team with her prior experience before ChildNet, including several positions in the social services field.
Sheryl enjoys coaching and developing staff and is a firm believer in the importance of a sound supervision infrastructure to overall organizational success. She earned a Master's degree in Social Work from Barry University, a Bachelor of Arts in Criminal Justice from Bethune-Cookman College, and is a registered, licensed, clinical social work (LCSW) intern. Additionally, Sheryl maintains Florida Child Welfare Child Protection Certifications in Case Management, Case Management Supervision, Quality Assurance Review, and is a Certified Family Team Conferencing Facilitator. Sheryl is also a representative of the Undoing Racism Workgroup.